General information
The Celts- Class 1C- Mrs Taylor and Mrs Allen
TA- Mrs Middleton
The Greeks- Class 1G- Mrs Ryan
TA- Mrs McKenzie
PE Arrangements for Autumn Term
PE lessons will take place on Tuesday afternoon and Thursday morning for 1C and Tuesday afternoon and Friday mornings for 1G . Your child will need a white T-shirt, black shorts or joggers and plimsoles which will need to be kept in a named drawstring PE bag. Long hair needs to be tied back and earrings should be removed.
 YEAR 1's LEARNING JOURNEY    
Week beginning 23rd November 2020
This week we are linking are learning to our company Brilliant  Builders Ltd and tools. Let's have a look at what our learning will be this week!
As magnificient mathematicians we will…
– Consolidate our 'clever counting' and knowledge of teen numbers
– Practising grouping our numbers into tens and ones
– Using equipment to show our numbers in tens and ones.
– Compare numbers up to 20 using the terms 'greater than', 'fewer than', 'more than' and 'less than'.
– Sing our place value song: https://www.youtube.com/watch?v=1W5aYi3lkho  
Have a go at making numbers in tens and ones with our game: https://www.topmarks.co.uk/place-value/bead-numbers 
– Practise forming our numbers correctly
– Practise completing our Big Maths Beat That Challenge
Here are some counting songs you might like to practise:
https://www.youtube.com/watch?v=srPktd4k_O8
https://www.youtube.com/watch?v=_MVzXKfr6e8
https://www.youtube.com/watch?v=xdquEj8gOTQ
As wonderful writers we will …
– Practise linking letters to sounds.
– Practise writing our CEWs.
– Draw and label a map of our local walk.
– Write sentences to describe our local walk.
– Practise our weekly spellings on Friday morning in our spelling challenge
Some people call Common Exception Words 'Tricky words': Here is a song to help you remember them at home https://www.youtube.com/watch?v=TvMyssfAUx0 
As resilient readers will …
– Practise reading our individual reading books
– Recap the sounds we have learnt so far
– Practise segmenting and blending sounds to read words
– Practise reading our topic words
– Tap and clap our topic words to help us read them
– Read and learn digraphs during phonics sessions
– Practise reading our Year 1 Common Exception Words
Here is an alphabet song practising both the letter name and sound you can sing: https://www.youtube.com/watch?v=36IBDpTRVNE 
As super scientists we will …
– Discuss the material and tool is made from and describe the properties of it.
Here  are some Science songs you might like to sing:
Materials Song: https://www.youtube.com/watch?v=lK6C-XjD_dQ  
Another Materials Song: https://www.youtube.com/watch?v=xOKr462HLc0  
The Science Song: https://www.youtube.com/watch?v=hvHAtMzMm5g  
————————————————
As awesome athletes we will …
– Discuss the importance of warming our bodies up
– Listen carefully to instructions from adults
– Begin to move in different ways and work together to follow a dance for a song
————————————————
As computing experts we will…
– Follow instructions and use the iPads carefully
– Learn about Internet safety and why it is so important
– Complete activities on Purple Mash
————————————————
As Dynamic Designers we will …
– Practise our fine motor skills cutting in preparation for designing our own houses.
– Plan and design our houses
– Discuss and label the materials we need
– Print bricks onto our houses
Don't forget to keep practising your Year 1 and Year 2 Common Exception Spellings.  (These words can be found in the back of your Homework Books).
Why not visit this online site – you can create your very own lists of words!  Then play a variety of games to practise your spellings!
https://www.spellingtraining.com/index.html?&tjc&stjc&uzjw&pzjw&szjw&nyrzjw&dmzsn&otlyq&ozmw&htvl&vdrbbm&drzmw&drzmwqyj&vtcv&vtzw&oryqy&oyqy&lryqy&lryzq&hybhmy
————————————————–
Why not visit 'Hit the Button' to practise your Maths
https://www.topmarks.co.uk/maths-games/hit-the-button 
We also like to use a variety of games on Top Marks.
https://www.topmarks.co.uk/maths-games/5-7-years/counting
WE HOPE YOU'LL ENJOY  ALL THESE ACTIVITIES WITH YOUR CHILDREN. KEEP UP THE GOOD WORK YEAR 1 – YOU ARE BRILLIANT!
   DON'T FORGET TO KEEP READING!
Year 1 Bulletins
Marvellous Me!!
Watch out for 'Marvellous Me' messages from your child's teachers.  We LOVE Marvellous Me at Trimley St Mary – it's a fantastic way to encourage, praise and celebrate successes and achievements in school.  Take the time to talk with your child about their learning!      Because …… everyone's a SUPERHERO!!
PLEASE LET YOUR CHILD'S TEACHER KNOW IF YOU REQUIRE A NEW MARVELLOUS ME CODE FOR YOUR PHONE!
————————————————————
Reading Challenge
Don't forget to read for 5 minutes, 5 times a week!  Your reading Challenge Slip must be returned on MONDAY MORNING so the 'scores on the doors' can be collated by class teachers during registration and sent to the school office.  Come on Year 2!  A KS1 class has never topped the leader board!  We need 75% of our classes to read to meet Mrs Ashford's challenge.  Earn your Reading Challenge Reward Stamp! Class prizes and house points available too.  Keep reading!!
————————————————————
The Language of BAD
(Bad is good!)

We want to be challenged at Trimley St Mary.
We have been using the language of BAD to extend our learning.  We have been taking on challenges to show if we are brave, (paddling) adventurous (snorkeling) or daring (diving)!
——————————————————-
At present, Parent Helpers will not be able to come into school.  However, when this changes we will let you know, as in the past …. 
Parent Helpers Welcome!

We have welcomed parents into school in the past, to help our children to improve their reading skills.  When the current situation changes, if you are able to spare a morning or an afternoon, on a regular basis, please let your child's teacher know.  We are very appreciative of your additional support, and it makes a huge difference to the children's learning.  We would love you to come and join us!   Thanks for your continued support.
Year 1 English Curriculum Autumn Term
As Readers we will be reading and discussing a variety of fiction and non-fiction texts about 'Our Bodies and Ourselves'.  After half term, we will be focussing on 'Houses, Homes and other Buildings in our Locality'.  In order to improve our reading and writing skills, we will continue to learn to read and write our sounds.  As Writers, we will be writing labels, lists and captions and making books about ourselves.  We will look at the structure of non-fiction books and make simple information books with headings.  We will continue to practise our handwriting, using our cursive font, and try to form all our letters correctly, with a correct pencil grip.   Your child will bring home a Library Book and Reading Book weekly.  Your help and support with reading is invaluable. The English curriculum SFA (Success for All) will continue in order to develop the children's reading and comprehension skills, basic grammar and spelling. It celebrates co-operative learning.  Weekly spellings will be sent home and then be tested in our weekly spelling challenges.  Don't forget to complete the weekly Reading Challenge – 5 minutes reading, 5 times a week!
Year 1 Maths Curriculum Autumn Term
As Mathematicians we will follow the Inspire Maths Scheme to practise recognising, counting and ordering numbers up to 20 and beyond.  Number formation will be practised and reinforced.  We will find one more or one less of a given number and investigate simple number problems.  Addition and subtraction will be practised.  We will begin to learn the different ways of making 10 and doubles of numbers up to 5.  We will learn the names and properties of 2d and 3d shapes and measure different lengths.  We will continue to take part in 'Beat That' and CLIC challenges every week to consolidate our Learn Its knowledge. Your child will bring these home so that you can see their scores! You may like to help them practise their facts too.
Don't forget to keep practising your number pouch too!
Year 1 Spellings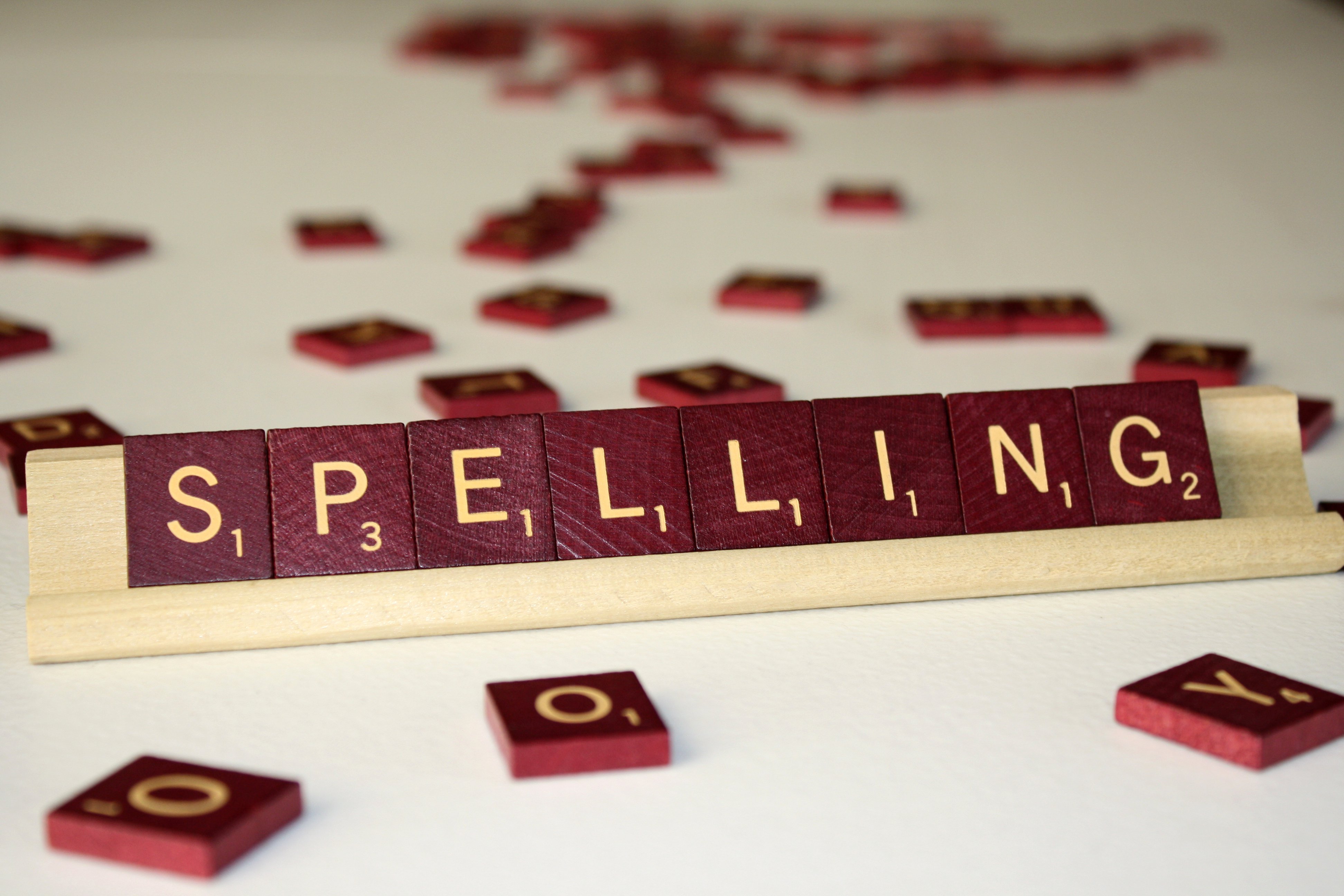 Spelling challenges will be sent home weekly.  You might like to practise these words with your child so that they are confident during their spelling challenge.  We will also practise these words regularly in school too.  IT IS NOT ESSENTIAL THAT THEY GET THEM ALL CORRECT, ALL THE TIME.  IT IS MORE IMPORTANT THAT YOUR CHILD CAN APPLY THESE SPELLING RULES TO THEIR WRITING ALL THE TIME.  We need to learn to spell all the Common Exception Words (CEWs) by the end of Year One.  These words will be displayed in our classrooms and removed once we have all learn them off by heart.  Termly updates will be sent home, so you can see how our child is progressing with this target!