Year 2 – General Information
The Romans – Class 2R – Mrs Lee.  
TA – Mrs Pane
Library Books – Friday.  
Guided Reading – Thursday.
The Anglo-Saxons – Class 2A – Mr Moss.  
TA – Miss Dooley
Library Books – Thursday.  
Guided Reading – Friday.
PE Arrangements for Autumn Term
PE lessons will take place on a Monday and Tuesday morning. We are delighted that we will be supported by our Inspire Sports Coaches,  for  these sessions.  Your child will need a white T –shirt, black shorts  and plimsoles/trainers, which need to be kept in a named drawstring PE bag. Long hair needs to be tied back and earrings should be removed.
Year 2's Learning Journey at Home
Why not try some of these activities at home?  Little and often!
As Readers and Writers why not ……..
Enjoy reading and sharing lots of books!  Read, read and read again!!! 
World Book World Book online have made their entire collection (3,000 ebooks and audiobooks) free for children to access at home. They have books available for all ages – stories and reference books.  
Ask and answer questions about your book.
Write a simple book review.  
Practise the words in your word pouch.
Practise your Spellings! Why not visit this online site – you can create your very own lists of words!  Then play a variety of games to practise your spellings!
https://www.spellingtraining.com/index.html?&tjc&stjc&uzjw&pzjw&szjw&nyrzjw&dmzsn&otlyq&ozmw&htvl&vdrbbm&drzmw&drzmwqyj&vtcv&vtzw&oryqy&oyqy&lryqy&lryzq&hybhmy
Visit the website Phonics Play, which has ensured that everyone can access lots of great Phonics games and activities.  Click on the link to find out more.
https://new.phonicsplay.co.uk/
As Mathematicians why not …..
* Practise counting in 2s, 3s, 4s, 5s and 10s.  Visit You Tube and search for 'Have Fun Teaching, Count in ….' OR 'Silly Schools Songs Count in ….' OR Numberock – all these have great number songs that you sing and dance along too!
Ensure you know your number bonds of 10 and 20 off by heart.
These songs are great!
https://www.youtube.com/watch?v=lD9tjBUiXs0
https://www.youtube.com/watch?v=UD_RUVLPvTY
https://www.youtube.com/watch?v=MmLMU8BqyKw
https://www.youtube.com/watch?v=h6udqW6VhWg
Why not visit 'Hit the Button' to practise your Maths!
https://www.topmarks.co.uk/maths-games/hit-the-button 
We also like to use a variety of games on Top Marks.
https://www.topmarks.co.uk/maths-games/5-7-years/counting
As Researchers why not ……
Complete your Brilliant Beginning Project for our next theme, which will be The Enchanted Wood!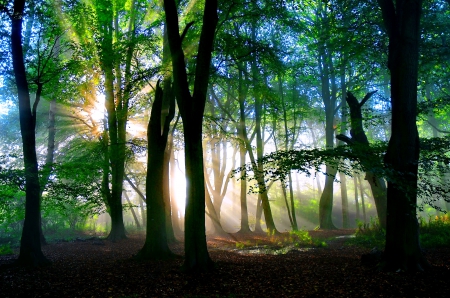 All our learning will  link with this theme.  Discover more about  woodlands,   habitats and the creatures that live there.  We were delighted with your previous Brilliant Beginning Projects! So  we would like to challenge you to  record some information or facts about our new, exciting theme.
We would suggest a 'collection of simple ideas'.  These can be presented however you like  –  lists, PowerPoint presentation, photographs, pictures, poster, or any ideas you have too.  Don't forget to make your work eye-catching  – why not use bright paper, felt tips, or images printed from the Internet! The choice is yours!  Remember to include your name too!  You may choose to do more than one of these suggestions!
You might like to use the following ideas:-
WE VERY MUCH APPRECIATE THAT SOME OF THESE ACTIVITIES MAY NOT POSSIBLE, AS THE CURRENT SITUATION IS CHANGING DAILY – PLEASE ADAPT ACCORDINGLY!
* An alphabetical list of woodland animals  – use alliteration too!
* Draw or paint a woodland scene
* Create some collages / artwork using woodland materials
* Visit a woodland  –  take photos  – label and describe what you saw, heard, felt and smelt?
* Find a story about 'Woodlands' – Write about your favourite part.  Draw and colour a picture.
* Research a woodland animal and create a  'Did you know . . . ' poster
* Find a picture or image linked to theme.  Write captions. I spy / If I look closely / I wonder why . .  / I wonder how  . . /I wonder when  . .
* Favourite songs or rhymes about woodland animals.
* Write an Acrostic Poem!
* Any other ideas you have too!
 As Athletes:-
Don't forget to exercise!!
We love Jack Hartman 'Count and Exercise' songs and dances – why not search for these on You Tube.
Why not take part in the daily Joe Wicks challenges too?  Click on the link below!
https://www.youtube.com/user/thebodycoach1
Go outside and have some races with your family.
Play games and sports too!
 WE HOPE YOU'LL ENJOY  ALL THESE ACTIVITIES WITH YOUR CHILDREN.
DON'T FORGET TO KEEP READING!
WELL DONE YEAR TWO –   – KEEP UP THE GOOD WORK – YOU ARE AMAZING!
Year 2 Spellings
Spellings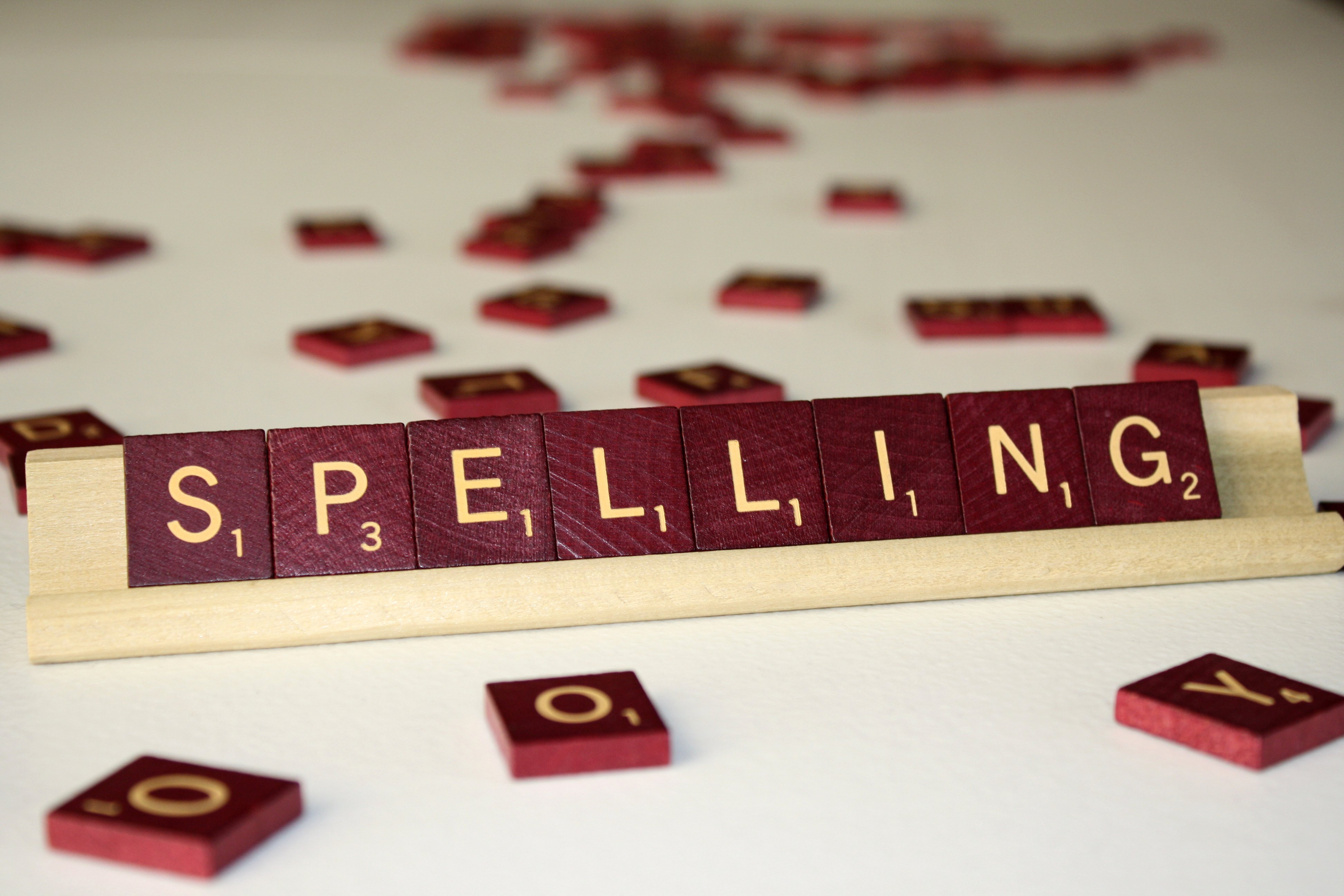 Spelling challenges will be sent home weekly.  You might like to practise these words with your child so that they are confident during their spelling challenge.  We will also practise these words regularly in school too.  IT IS NOT ESSENTIAL THAT THEY GET THEM ALL CORRECT, ALL THE TIME.  IT IS MORE IMPORTANT THAT YOUR CHILD CAN APPLY THESE SPELLING RULES TO THEIR WRITING ALL THE TIME.  We need to learn to spell all the Common Exception Words (CEWs) by the end of Year Two.  These words will be displayed in our classrooms and removed once we have all learn them off by heart.  Termly updates will be sent home, so you can see how our child is progressing with this target!
Year 2 Bulletins
Learning at Home!
We are very aware of what an unusual and challenging time we find ourselves in.  Here are some top tips to remember when Learning at Home!
Work around YOUR routine – make challenges for your children achievable and manageable.
Lower your expectations and be realistic – little and often is perfect!
If possible, try and stick to a simple routine each day.
Mix it up – vary the subjects and learning.
Enjoy your time together and praise the positives.
Screen time is good – there are some great websites that offer super ideas and activities.
bbc.co.uk./teach – Provides live lessons – turn your living room into a classroom!
Super Movers is another great link – get fit and moving while learning at the same time!
https://www.bbc.co.uk/teach/supermovers
Don't forget bbc i-player and cbeebies too!
Learning at Home Packs
We have provided you with 'Learning at  Home' Packs. These contain a blank booklet for you to record any of your learning experiences (if you would like to) as well as a list of suggested ideas and projects you might like to try over the next few weeks!
——————————————————- 
 Why not try the links we've mentioned under each subject? We also like to use You Tube. Search for 'Jack Hartman' – songs and raps for many subjects and topics. Search for NumberRock – loads of great songs to help with Maths. Search for Have Fun Teaching, Count in ….. or Silly Schools Songs Count in ….. Perfect songs to learn counting forwards and backwards. We also like BBC Bitesize – some great educationial clips here too. https://www.bbc.co.uk/bitesize/levels/z3g4d2p
Another great website is ictgames. com
So many super activities to help with Reading, Spelling and Maths!
We also like to use the website Twinkl – loads of great ideas for every curriculum year group.
Life Skills
With so much for our children to learn in today's high-tech world, it's all too easy for them to miss out on practical life skills too!  Here are a few ideas you might like to incorporate into your Learning at Home time!
Planting seeds, gardening, sewing, tying shoe laces, washing and drying up, wrapping a gift, hammering a nail, DIY, painting, writing a letter , preparing a simple meal, folding clothes, making the bed …… and so many more …..
The Language of BAD
(Bad is good!)
We want to be challenged at Trimley St Mary.
We have been using the language of BAD to extend our learning.  We have been taking on challenges to show if we are brave, (paddling) adventurous (snorkeling) or daring (diving)!
Marvellous Me!!
Watch out for 'Marvellous Me' messages from your child's teachers.  We LOVE Marvellous Me at Trimley St Mary – it's a fantastic way to encourage, praise and celebrate successes and achievements in school.  Take the time to talk with your child about their learning!      Because …… everyone's a SUPERHERO!!
Parent Helpers Welcome!
We welcome parents into school, to help our children to improve their reading skills.  If you are able to spare a morning or an afternoon, on a regular basis, please let your child's teacher know.  We are very appreciative of your additional support, and it makes a huge difference to the children's learning.  We would love you to come and join us!  Tea and coffee provided too!
Reading Challenge
Don't forget to read for 5 minutes, 5 times a week!  Your reading Challenge Slip must be returned on MONDAY MORNING so the 'scores on the doors' can be collated by class teachers during registration and sent to the school office.  Come on Year 2!  A KS1 class has never topped the leader board!  We need 75% of our classes to read to meet Mrs Ashford's challenge.  Class Prizes available too.  Keep reading!!
Year 2 English Curriculum - Spring Term
As Resilient Readers, we'll be reading & discussing a variety of texts about 'Castles'.  Storytelling skills will be developed using Pie Corbett's words & actions.  We'll listen to and write poems about dragons and castles. As Writers, we'll become experts on 'castles' and write non-chronological reports using headings and sub-headings. Reading and spelling skills will be practised regularly during our handwriting, phonics and grammar sessions.  Please help your child to practise their Word Pouch, as well as reading and discussing their books with them.  Your child will continue to bring home a Library Book and Reading Book weekly.  Weekly Spellings, Maths, English and Handwriting homework challenges will continue.  Your help and support with reading and spelling is invaluable.  Our English curriculum SFA (Success for All) will continue.  This skills-based curriculum helps to develop the children's reading and comprehension skills, basic grammar, phonics and spelling while encouraging co-operative learning. 
Don't forget to complete the Reading Challenge every week!  We challenge you to read for 5 minutes, 5 times a week at home!  Come on Year Two!  We haven't topped the leader board yet! 
Year 2 Maths Curriculum - Spring Term
As Mathematicians we'll continue to follow our 'Inspire Maths' scheme & work on calculations including multiplying and dividing.  We need to learn the 2x, 5x, 3x and 10x tables off by heart.  The CPA (Concrete, Pictorial, Abstract) approach will be used to consolidate our Mathematical understanding. We'll also be working with coordinates on a map, exploring measuring using different types of equipment, using 3D shapes for castle modelling & looking at the different types of shapes found in castles.  We will investigate symmetrical patterns on shields.  Please help your child to continue to learn the addition and subtraction 'Learn-Its' for this term and their Times Tables by practising the number facts in their Number Pouch.   BMBTs and CLICs will be sent home each week so you can see your child's progress & help them to improve their scores.
DON'T FORGET TO KEEP PRACTISING YOUR NUMBER POUCH TOO!