Speech Link Parent portal 
We have been fortunate enough to be granted access for parents to make use of the Speech Link Parent Portal information site until the end of term. The aim is to help promote speech and associated communication skills such as listening so children make progress in all areas of their life.
To access the portal click on https://speechandlanguage.info/parents
As we start the Summer Term we will be having as much time outside as possible. 
Please make sure that P.E. bags are back in school and that your child has a pair of tracksuit trousers and trainers with them. Please make sure P.E bags are in school all week, as due to timetable changes we will be having an additional session each week.
Year 2 – General Information
 IF YOU ARE VIEWING THIS ON A PHONE OR IPAD, YOU WILL NEED TO SCROLL DOWN A LONG WAY TO SEE ALL THE CONTENT.  APOLOGIES FOR THE INCONVENIENCE – THE FORMAT IS ALTERED AUTOMATICALLY
The Romans – Class 2R – Mrs Lee. 
TAs – Mrs Pane & Mrs Witmore
Guided Reading – Thursday
Library Books – Friday.  
The Anglo-Saxons – Class 2A – Miss Chilvers
Class email =
TA – Miss Dooley
Library Books – Thursday.
Guided Reading – Friday 
——————————
PE Arrangements for Summer Term
PE lessons will take place on a Monday and Wednesday morning and Tuesday afternoon. We are delighted that we will be supported by our Inspire Sports Coaches, Mr Todd, Mr Hammond and Mr Diago  for  these sessions.  Your child will need a white T –shirt, black shorts, plain dark leggings or jogging bottoms  and plimsoles/trainers, which need to be kept in a named drawstring PE bag. Long hair needs to be tied back and earrings should be removed. 
Online Safety 
In Year 2 we have been learning about how to stay safe online. The internet and online technology is a fantastic way to complete our learning, stay in contact with family and friends and play games. We know we must ALWAYS ask an adult before we go on the internet and that our grown-ups at home and school can help keep us safe online. We have learnt that there are SMART rules we need to follow to help keep us safe online. S = Safe. We must keep personal information to ourselves, never post or tell someone online your full name, postcode, home address or school. Remember that personal information can also be seen in pictures you share. M = Meet. We have discussed only talking to people you already know online and making sure an adult knows who you are talking to. Always tell an adult if someone you speak to online asks you to meet them. If an adult is concered they can report this straight away on www.thinkuknow.co.uk A = Accepting. Before you click on or open something think very carefully and check with an adult as you never know what it may lead to. R = Reliable. Unfortunately no one owns the internet, no one decides what can be put online and therefore you cannot trust everything you see online. Some things might be out of date, incorrect or not entirely true. Speak to a grown up to check information online and check other websites too. There are lots of great websites we use at school to help with our learning such as
T = Tell. We learnt that you must speak to an adult before going online. If anything online worries, upsets or confuses you, you must tell an adult at home or school. There are lots of resources online to discuss internet safety with your child.
Year 2's Learning Journey
  Week Beginning Monday 12th April
Hello Year 2! Mrs Lee and Miss Chilvers can't wait to start the Summer Term with you all!
—————————————–
We will  start our  exciting new topic The Enchanted Wood!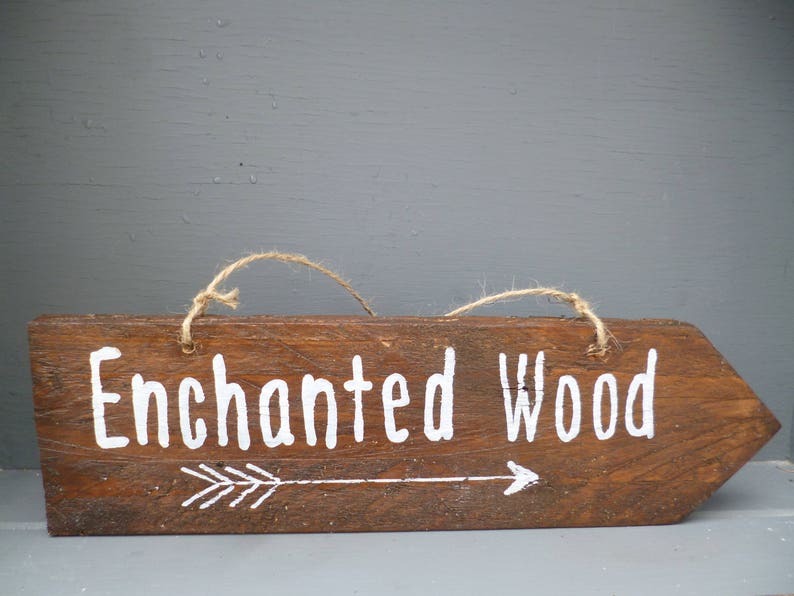 We are looking forward to our "launch day" on Thursday 15th April, when we are inviting the children to dress up as employees and talk about their role within the company.
As Resilient Readers we will:–
Remember to complete the Reading Challenge – we challenge you to read for 5 minutes, 5 times a week!  Complete and return your Reading Challenge slip every Monday!
Read a variety of stories about Woodlands and Nocturnal Animals.
Begin to share our class book – our page turner – The Enchanted Wood, by Enid Blyton.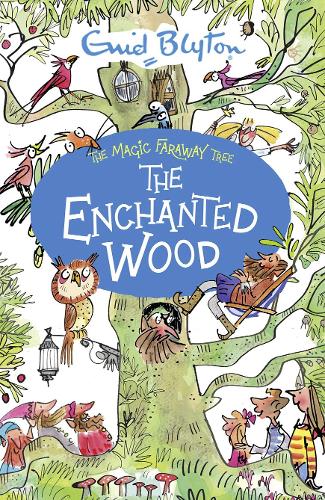 Be Resilient Readers!  Answer a variety of questions about our texts – The answers are in our hands. Skim and scan the text for answers. Give opinions – WHY do we think that? 
   ————————————————————–
  As Wonderful Writers we will:-
Continue to practise our cursive font, and continue to join our letters together.
Use a variety of NOUNS, ADJECTIVES, VERBS AND ADVERBS to describe The Enchanted Woodland.
Use a variety of sentence stems to write a job description to explain what we do in the company.
Write sentences with CL at the beginning and FS at the end to write a POWERgraph.
Use amazing adjectives to make our writing exciting.  Why not sing along with MC Grammar's RAP? 
https://www.youtube.com/watch?v=l9bXWY1nioE 
  Use 'Scrabbled Eggs' to practise our CEWs – we want to get all these words taken off our wall!  Take part in our weekly Spelling Challenges!
—————————————————————–
 As Marvellous Mathematicians we will:-
Count in 1s, 2s, 5s and 10s, forwards and backwards.  Count and exercise by clicking on the link below!
     https://www.youtube.com/watch?v=q_yUC1NCFkE&t=17s 
 Continue to learn to count forwards and backwards in 3s too!  These songs are great to help you with this!
 https://www.youtube.com/watch?v=MWxPKnLtnus 
 https://www.youtube.com/watch?v=pC0vYSVRmdY
 Practise our Fluent in Five challenges at the start of every session to improve our Maths skills. 
Use words and phrases such as heavy, light, heavier than, lighter than, heaviest and lightest to compare the mass of different objects.
Use scales to measure and compare objects.
Read scales to find out how many grams and kilograms objects weigh.
Why not watch this clips and sing these songs to find out more about "mass". 
https://www.youtube.com/watch?v=bPwCNT26R_g 
https://www.bbc.co.uk/bitesize/articles/zpgtjsg 
https://www.youtube.com/watch?v=qUOQrXmfwDM 
https://www.youtube.com/watch?v=-cjPApFuGLM
 Practise our BMBT and CLIC challenges with Mrs Lucking and try to improve our scores. Why not visit 'Hit the Button' to practise your Maths!
  We love this game – a fun way to practise number facts!
   https://www.topmarks.co.uk/maths-games/hit-the-button 
 We also like to use a variety of games on Top Marks.
    https://www.topmarks.co.uk/maths-games/5-7-years/counting
   ———————————————————-
As Super Scientists we will:-
Start our exciting new  topic 'Living Things and their Habitats'.
Tap and clap key Scientific words linked to our theme. 
Why not watch this animation about plants and animals around us.
https://www.bbc.co.uk/education/clips/zpntsbk 
How about this video all about Habitats.
http://www.bbc.co.uk/guides/zc42xnb#z98jfcw 
Sing lots of super Science songs to help us with our learning! Click on the links to find some of our favourites!
https://www.youtube.com/watch?v=dUBIQ1fTRzI 
https://www.youtube.com/watch?v=k4UDf3tF_O4 
https://www.youtube.com/watch?v=N3yHt7wBdOY 
   Complete a variety of sentence stems to show off what we already know about Living Things and their Habitats.
Who will be our Super Scientist and get to wear the Lab Coat?
———————————————————–
 As Awesome Artists we will:-
Use drawing and colouring skills to create wonderful new front covers for our new topic folders.  We can't wait to complete all our exciting challenges this term!
———————————————————
 As Perfect Programmers we will:-
Use the IPads to link our learning.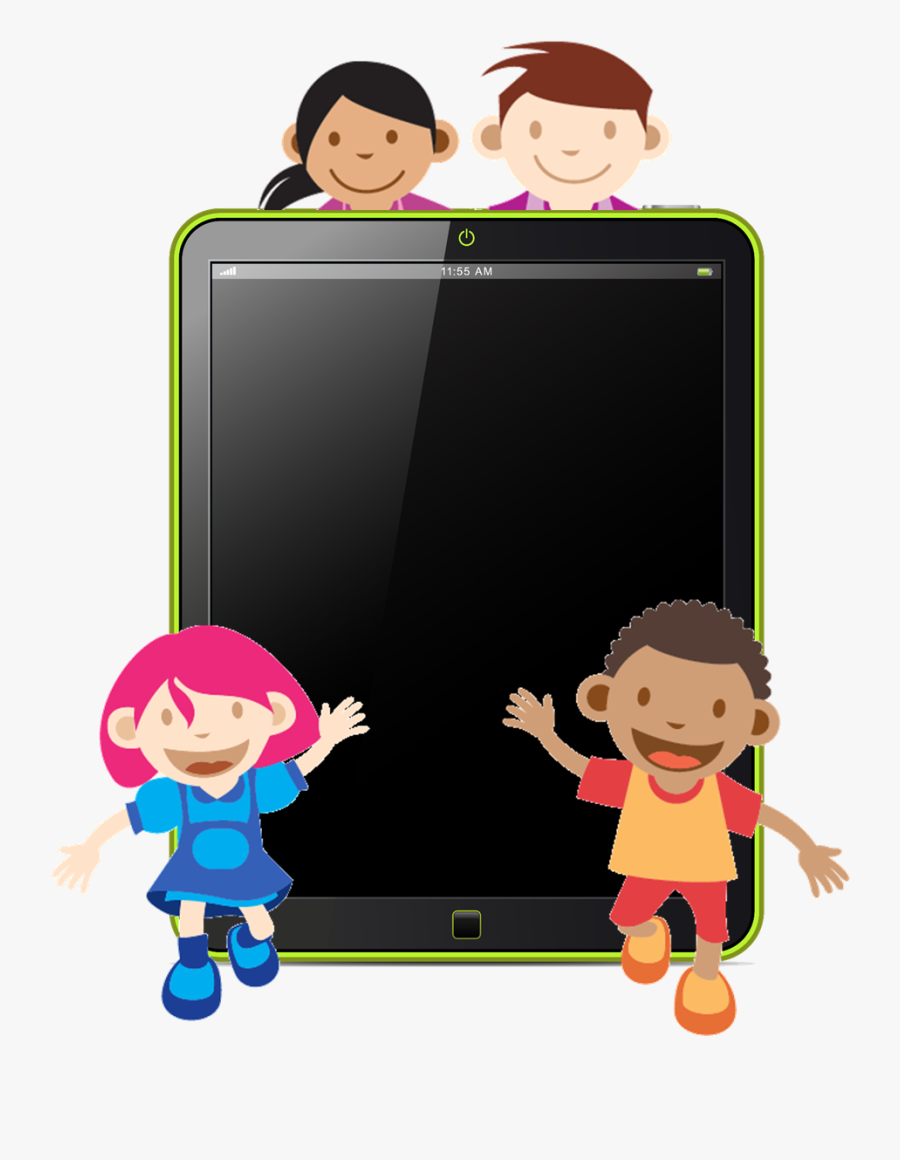 Continue to learn about our exciting new learning platform called Purple Mash!
Investigate simple coding programs.  
Continue to learn  about Internet Safety.
————————————————————
 As Musicians we will:-
Sing all of the songs that link with our topic!  Why not give them a try?
The Green Grass Grew All Around
https://www.youtube.com/watch?v=rA5y4s5FgZU 
Parts of the Tree Song
https://www.youtube.com/watch?v=FJqy967xs1c 
    ———————————————————–
As Geographers  we will:-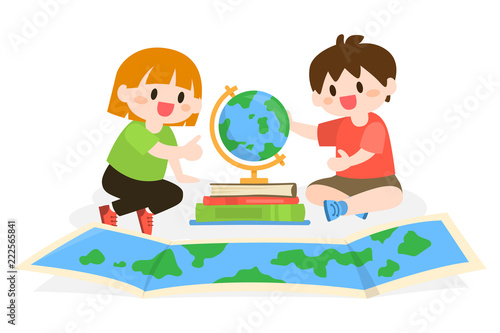 Use our mapping skills to draw simple plans to show what The Enchanted Wood Visitor's Centre looks like.
Consider how the space is used – what will our visitors find outside? What will be inside?
Add labels to show what features can be found.
———————————————————
In our PE lessons we will:-
Work with Mr Todd, Mr Hammond and Mr Diago, our amazing Sports Coaches.
Learn about how our bodies change when we move and exercise.
Play a variety of games.
Don't forget to keep exercising too!  Why not take a look at the websites for some great ideas?  https://www.bbc.co.uk/bitesize/subjects/z2hs34j
 Joe Wicks for children – https://www.youtube.com/results?sp=mAEB&search_query=joe+wicks+5+minute+workouts+for+kids
 —————————————————————–
    WE HOPE YOU'LL ENJOY  DISCUSSING ALL THESE ACTIVITIES WITH YOUR CHILDREN.
  DON'T FORGET TO KEEP READING!
  WELL DONE YEAR TWO –   – KEEP UP THE GOOD WORK – YOU ARE AMAZING!
Year 2 Bulletins
Marvellous Me!!
Watch out for 'Marvellous Me' messages from your child's teachers.  We LOVE Marvellous Me at Trimley St Mary – it's a fantastic way to encourage, praise and celebrate successes and achievements in school.  Take the time to talk with your child about their learning!      Because …… everyone's a SUPERHERO!!
PLEASE LET YOUR CHILD'S TEACHER KNOW IF YOU REQUIRE A NEW MARVELLOUS ME CODE FOR YOUR PHONE!
————————————————————
Reading Challenge
Don't forget to read for 5 minutes, 5 times a week!  Your reading Challenge Slip must be returned on MONDAY MORNING so the 'scores on the doors' can be collated by class teachers during registration and sent to the school office.  Come on Year 2!  A KS1 class has never topped the leader board!  We need 75% of our classes to read to meet Mrs Ashford's challenge.  Earn your Reading Challenge Reward Stamp! Class prizes and house points available too.  Keep reading!!
————————————————————
The Language of BAD
(Bad is good!)
We want to be challenged at Trimley St Mary.
We have been using the language of BAD to extend our learning.  We have been taking on challenges to show if we are brave, (paddling) adventurous (snorkeling) or daring (diving)!
——————————————————-
At present, Parent Helpers will not be able to come into school.  However, when this changes we will let you know, as in the past …. 
Parent Helpers Welcome!
We have welcomed parents into school in the past, to help our children to improve their reading skills.  When the current situation changes, if you are able to spare a morning or an afternoon, on a regular basis, please let your child's teacher know.  We are very appreciative of your additional support, and it makes a huge difference to the children's learning.  We would love you to come and join us!   Thanks for your continued support.
Year 2 English Curriculum - Summer Term
As Readers, we will explore a range of non-fiction texts and research facts about Nocturnal Animals.  As Writers, we will create our own, information texts, with contents pages, headings and glossaries.  We will also be looking at extended texts, like The Enchanted Wood by Enid Blyton.  We will use our Pie Corbett storytelling actions, mapping and 'story bags' to create our own stories.  Later in the term we will also look at different stories by the same author and focus on Eric Carle books including The Very Hungry Caterpillar, The Very Busy Spider and The Very Quiet Cricket.  Weekly Maths and English homework challenges will continue as well as spellings to learn.  Your help and support with reading and spelling is invaluable. Our English curriculum SFA (Success for All) will continue.  This skills-based curriculum helps to develop the children's reading and comprehension skills, basic grammar, phonics and spellings while encouraging co-operative learning.  We will use Resilient Reader and Legends of Literacy strategies to improve our reading and grammar skills.  Don't forget to complete the Reading Challenge every week!  We challenge you to read for 5 minutes, 5 times a week at home!  Come on Year Two!  We haven't topped the leader board yet!
We LOVE MC Grammar!  He helps to make our writing AMAZING!   You can find all of MC Grammar's cool Grammar Raps on You Tube  – a great way to learn all about grammar!  We love singing along to these in Year Two!  Why not take a look?
You  might like to find out more.  Click the link to subscribe and join in the fun!
https://twitter.com/MrMCGrammar/status/1244652305846349826?s=08
Year 2 Maths Curriculum - Summer Term
As Mathematicians, aspects of the Big Maths Scheme will continue, and we will also use strategies and approaches from our 'Inspire Maths' scheme too.   We will practise addition, subtraction, multiplication and division in real life scenarios and represent work with pictures, numbers and symbols.  We will continue to practise problem solving skills.    We will collect data and record it in simple lists, pictograms, graphs and charts.  We will also look at time – days of the week, and months of the year.  Please help your child to continue to learn the addition and times tables 'Learn-Its' for this term.   Keep practising your BMBT and CLIC at home too! 
DON'T FORGET TO KEEP PRACTISING YOUR NUMBER POUCH TOO! 
Year 2 Spellings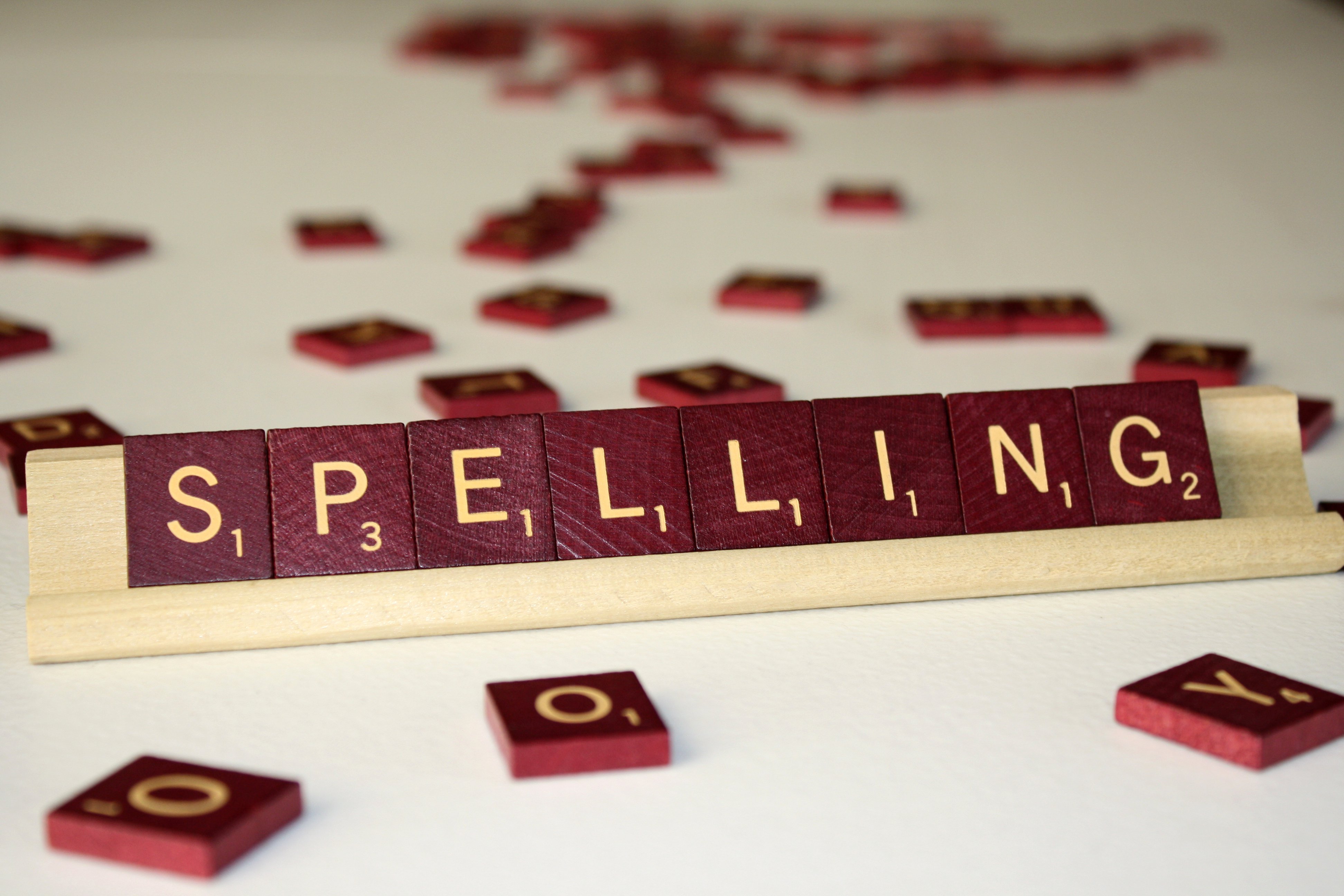 Spelling challenges will be sent home weekly.  You might like to practise these words with your child so that they are confident during their spelling challenge.  We will also practise these words regularly in school too.  IT IS NOT ESSENTIAL THAT THEY GET THEM ALL CORRECT, ALL THE TIME.  IT IS MORE IMPORTANT THAT YOUR CHILD CAN APPLY THESE SPELLING RULES TO THEIR WRITING ALL THE TIME.  We need to learn to spell all the Common Exception Words (CEWs) by the end of Year Two.  These words will be displayed in our classrooms and removed once we have all learn them off by heart.  Termly updates will be sent home, so you can see how our child is progressing with this target!
 Why not visit this online site – you can create your very own lists of words!  Then play a variety of games to practise your spellings! https://www.spellingtraining.com/index.html?&tjc&stjc&uzjw&pzjw&szjw&nyrzjw&dmzsn&otlyq&ozmw&htvl&vdrbbm&drzmw&drzmwqyj&vtcv&vtzw&oryqy&oyqy&lryqy&lryzq&hybhmy