Class Information
3 Normans –
Miss Howe/Mrs Rainford
Teaching Assistant:
Mrs Algar

3 Vikings –
Miss Collins
Teaching Assistant:
Mrs Rhodes
English
This week as writers we will be looking at  UG by Raymond Briggs.
Spelling requirements year 3 and 4
–
Common exception words Year 3 and 4
–
Creative Curriculum
Stones and Bones
We've already learnt a lot about the Stone Age.  We will be looking at fossils in Science while continuing to explore the Mesolithic stone age in creative curriculum.
My Maths!
We are pleased to announce that we will now be using My Maths for our weekly maths homework.  This is an online maths program that means you can access the homework from your own computer or tablet.  Each activity can be tried as many times as you want to improve your score and there are online tutorials if you need extra help.  Last week you took home your special login codes to have a go at your first My Maths activity. Please speak to your class teacher as soon as possible if you have any trouble accessing My Maths at home.
Maths
Miss Collins's set will be learning about place value. 
Miss Howe and Mrs Rainford's set will be learning about place value.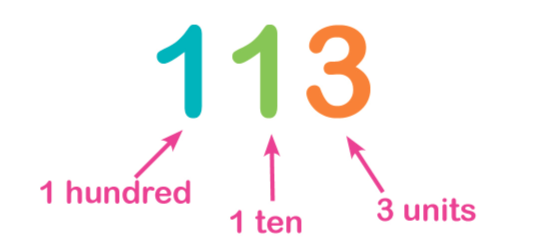 Games to play at home.
https://www.topmarks.co.uk/maths-games/hit-the-button
Play games on 'My Maths' website https://www.mymaths.co.uk/
http://nrich.maths.org/frontpage
http://www.topmarks.co.uk/maths-games/7-11-years/ordering-and-sequencing-numbers
http://resources.woodlands-junior.kent.sch.uk/maths/timestable/interactive.htm 
 Times Tables
Please use some of the ideas from this weeks learning together to practice times tables.  
P.E
Year 3 have P.E on a Monday afternoon.
They also have outdoor P.E. every other Wednesday afternoon with the School Sports coach.
P.E. kits should be kept in school ALL week incase they are needed at other times.
P.E. Kits should include: A white T.shirt, blue or black shorts, trainers or plimsolls and a plain tracksuit for outdoor P.E.
Long hair should be tied back and earrings removed on P.E. days.
Weekly Reminders
My Maths
It is great that so many of you are using the new My Maths to complete your homework but please remember to click on the "show my summary" button to save your work.  You can also rate how easy or hard you found the activity by clinking on the RATE IT tab and leaving an emoji for us to see.
The Reading Challenge.
Please remember to take part in our weekly reading challenge.  It's really easy!  All you need to do it to read for 5 minutes, 5 times a week and record it on your reading challenge slip.  Make sure you hand your slip in on Monday morning to be entered into the prize draw to win a book in assembly on Monday afternoons.  Let's see if all 4 classes in Year 3 and 4 can reach Mrs Ashford's target of 75% taking part in the challenge.  WE CAN DO IT YEAR 3 AND 4!!!