General information
The Celts- Class 1C- Mrs Taylor and Mrs Allen
celts@trimley.net
The Greeks- Class 1G- Miss Chilvers
greeks@trimley.net
TAs – Miss Braden, Miss Boyden, Miss Crisp, Mrs Nye.
PE Arrangements for the Autumn term:
PE lessons will take place every Monday afternoon for both classes, Your child will need a white T-shirt, black shorts or joggers and plimsoles which will need to be kept in a named drawstring PE bag. Long hair needs to be tied back and earrings should be removed.
Year 1 Spellings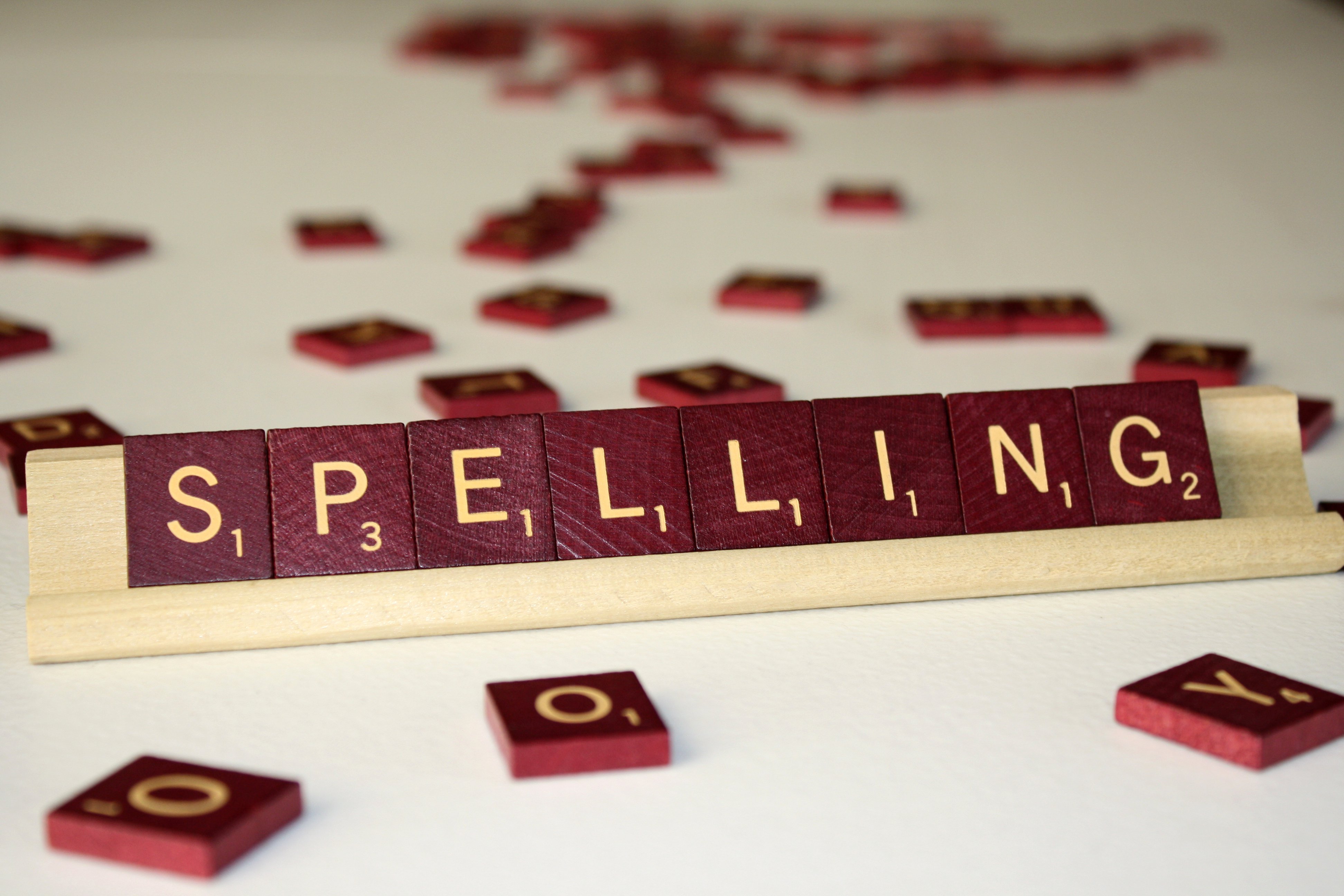 We need to learn to spell all the Common Exception Words (CEWs) by the end of Year One.  These words will be displayed in our classrooms and removed once we have all learn them off by heart.  Termly updates will be sent home, so you can see how our child is progressing with this target!
Year 1's Learning Journey
Autumn Term 2022
Welcome to Year 1, we are so excited to start our learning together! Our first topic will be 'Knowing Me, Knowing You'.  This half term we will be learning all about Ourselves, our bodies, how we move and how we have changed since we were babies. We will also be learning about Autumn in more detail. Take a look below to see what we will be learning about in each topic… 
As Magnificent Mathematicians we will…  
– Read, recognise and write numbers up to 20.
– consolidate our number bonds to 10.
– practise counting in 1s, 2s, 5s and 10s forwards and backwards to 100.
– practise adding and subtracting numbers up to 10. 
– learn about shapes and patterns.
– learn about ordinal numbers.
. consolidate number bonds to 20
Practise our BMBT and CLIC challenges with Mrs Allen and try to improve our scores. Why not visit 'Hit the Button' to practise your Maths!   
We love this game – a fun way to practise number facts!    
   https://www.topmarks.co.uk/maths-games/hit-the-button   
We also like to use a variety of games on Top Marks.  
    https://www.topmarks.co.uk/maths-games/5-7-years/counting   
—————————————————-  
As Wonderful Writers we will …   
Continue to practise our cursive font and start to join letters together.
Write sentences using CL at the beginning, FS at the end and include finger spaces between our words. We will try to extend our writing by using adjectives and conjunctions such as 'because' or 'so'.
Write lists, labels and simple setences about our faces, our bodies and how we move.
Use 'scrabbled eggs' to practise our Common Exception Words (CEWs). How many words will we take off the wall this week? You might like to click on the link below to practise your spellings this week  https://www.spellingtraining.com/  
Why not click on these links and remind yourself of the Year 1 Common Exception Words (CEWs)? 
https://www.youtube.com/watch?v=R087lYrRpgY 
https://www.youtube.com/watch?v=TvMyssfAUx0 
https://www.youtube.com/watch?v=e2dx65u59aw 
https://www.youtube.com/watch?v=3NOzgR1ANc4  
—————————————————-
As grammar experts we will …    
– Continue to sing our MC Grammar raps to learn about different classes of words.  
– Identify nouns are a person, place or thing.
 https://www.youtube.com/watch?v=ldeqKZvBpNs     
– Identify adjectives as words which modify or describe a noun. You might like to sing Mc Grammar's adjective song to remind you   
 https://www.youtube.com/watch?v=l9bXWY1nioE   
– Identify verbs as doing or being words
https://www.youtube.com/watch?v=caxLA9HWQ5M 
– Identify adverbs as describing a verb (often words then end in 'ly')
https://www.youtube.com/watch?v=cfenLGAYDeg 
As Resilient Readers will …    
– Recap the sounds we have learnt so far in Phonics.    
– Practise segmenting and blending sounds to read words during our 'shared read' sessions.  
– Practise reading our topic words  .  
– Tap and clap our topic words to help us read them.  
– Read and learn different sounds during phonics sessions.  
– Practise reading our Year 1 Common Exception Words.  
Read our new texts linked to The Seaside.  Recall the main events.  Identify and describe the setting,  main characters and plot.
Answer a variety of questions about the text – The answers are in our hands. Skim and scan the text for answers. 
 Use our "right hand" to get the answers to questions right.  What? Where? When? Who? Why?
 Use our "left hand" to make sure we haven't left any answers out.  Find.  Explain.  Infer.  Predict.  Compare.
 Click on the link to find out more about the Resilient Reader.
 https://www.youtube.com/watch?v=pg8g2RHzZMw&t=327s 
 We will  read and discuss a variety of non-fiction (information) books about Seasides.
 Identify the key features of non-fiction book such as contents page, page numbers, chapters, index and glossary.
  Remember to complete the Reading Challenge – we challenge you to read for 5 minutes, 5 times a week!  Complete and return your Reading Challenge slip every Monday!
– Read our new Bug Book phonics books as our individual readers
Here is an alphabet song practising both the letter name and sound you can sing:    
https://www.youtube.com/watch?v=36IBDpTRVNE    
————————————————————
As Super Scientists we will …   
– name & locate parts of our bodies & describe differences & similarities between each other.
– find out how we have changed since we were babies & predict how we might change, as we get older.
– investigate how living things are different to non-living things. 
– refer to Graphic Organisers to research & learn key facts.
Here are some songs to help us learn!
This is Me!
https://www.youtube.com/watch?v=QkHQ0CYwjaI 
Parts of the Body song
https://www.youtube.com/watch?v=BwHMMZQGFoM 
The Science Song:   
https://www.youtube.com/watch?v=hvHAtMzMm5g      
————————————————————  
 As Awesome Athletes we will …   
– Discuss the importance of warming our bodies up    
– Start to practise moving around a space.   
– Listen carefully to instructions from adults.
– Practise our ball skills and ball control, with techniques such as throwing, catching and rolling.
At school we love using Just Dance Kids and Cosmic Kids Yoga to keep fit. Both of these can be found on Youtube.    
—————————————————————-  
As Computing Experts we will..    
– Follow instructions and use the iPads carefully   
– Think about Internet safety and why it is so important while we are using the iPads   
– Practise logging on to our Purple Mash accounts
– Learn about technology outside of school, learn how to search for images on google, save them and create work with them.
– Learn how to use a spreadsheet to record information
————————————————————-  
————————————————————- 
 As Religious Learners we will …   
– learn about Christianity and Judaism  
– explore parable and the importance of them to Christians
– explore and discuss important stories for Jewish people
– think about the meaning behind parables  
– discuss what the parables mean  
————————————————————-  
 As Artists we will…
 – practise our drawing and painting skills and create images of our family, our homes and ourselves.
 – work with a variety of materials including pencils, chalk pastels, oil pastels and paint.
 – learn how to mix paint correctly and how to hold our brush properly.
————————————————————-
Don't forget to keep practising your Year 1 and Year 2 Common Exception Spellings.  (These words can be found in the back of your Homework Books). 
Why not visit this online site – you can create your very own lists of words!  Then play a variety of games to practise your spellings!  
https://www.spellingtraining.com/index.html?&tjc&stjc&uzjw&pzjw&szjw&nyrzjw&dmzsn&otlyq&ozmw&htvl&vdrbbm&drzmw&drzmwqyj&vtcv&vtzw&oryqy&oyqy&lryqy&lryzq&hybhmy  
————————————————–
 WE HOPE YOU'LL ENJOY  ALL THESE ACTIVITIES WITH YOUR CHILDREN. KEEP UP THE GOOD WORK YEAR 1 – YOU ARE BRILLIANT!  
  DON'T FORGET TO KEEP READING! 
Year 1 Bulletins
Year 1 Autumn Curriculum
English
As Readers we will be reading and discussing a variety of fiction and non-fiction texts about 'Our Bodies and Ourselves'. After half term, we will be focusing on 'Houses, Homes and other Buildings in our Locality'. In order to improve our reading and writing skills, we will continue to learn to read and write our sounds. As Writers, we will be writing labels, lists and captions and making books about ourselves. We will look at the structure of non-fiction books and make simple information books with headings. We will continue to practise our handwriting, using our cursive font, and try to form all our letters correctly, with a correct pencil grip. Your child will bring home a Library Book and Reading Book weekly. Children will continue to practise words in their word pouches too. Your help and support with reading is invaluable. The English curriculum SFA (Success for All) will be used to develop the children's reading and comprehension skills, basic grammar and spelling. It celebrates co-operative learning. 
Don't forget to complete the weekly Reading Challenge – 5 minutes reading, 5 times a week!
Maths
As Mathematicians we will follow the Inspire Maths Scheme to practise recognising, counting & ordering numbers up to 20 & beyond. Number formation will be practised & reinforced. We will find one more or one less of a given number & investigate simple number problems. Addition and subtraction will be practised. We will begin to learn the different ways of making 10 and doubles of numbers up to 5. We will learn the names and properties of 2d and 3d shapes and measure different lengths. We will continue to take part in 'Beat That' and CLIC challenges later in the term to consolidate our Learn Its knowledge. Your child will bring these home so that you can see their scores! You may like to help them practise their facts too.
Internet Safety
In Year 1 we have been learning  about how to stay safe online. The internet and online technology is a fantastic way to complete our learning, stay in contact with family and friends and play games. We know we must ALWAYS ask an adult before we go on the internet and that our grown-ups at home and school can help keep us safe online. We have learnt there are SMART rules we need to follow to keep us safe online.
S = Safe. We must keep personal information to ourselves, never post or tell someone online your full name, home address or school. Remember personal information can also be seen in the pictures you share.
M = Meet. We have discussed only talking to people you already know online and making sure an adult knows who you are talking to. Always tell an adult if someone you speak to online asks you to meet them. If an adult is concerned they can report this straight away on www.thinkuknow.co.uk 
A = Accepting. Before you click on or open something think very carefully and check with an adult as you never know what it might lead to.
R = Reliable. Unfortunately no-one owns the internet, no-one decides what can be put online and therefore you cannot trust everything you see and read online. Some things might be out of date, incorrect or not entirely true. Speak to a grown-up to check information online and check other websites too. There are lots of great websites we use at school to help with our learning such as:
T = Tell. We learnt that we must speak to an adult before going online. If anything online worries, upsets or confuses you, you must tell an adult at home or school. 
There are lots of resources online to discuss internet safety with your child. Here are some links to website you might like to use:
———————————————————–
Marvellous Me!!
Watch out for 'Marvellous Me' messages from your child's teachers.  We LOVE Marvellous Me at Trimley St Mary – it's a fantastic way to encourage, praise and celebrate successes and achievements in school.  Take the time to talk with your child about their learning!      Because …… everyone's a SUPERHERO!!
PLEASE LET YOUR CHILD'S TEACHER KNOW IF YOU REQUIRE A NEW MARVELLOUS ME CODE FOR YOUR PHONE!
————————————————————
Reading Challenge
Don't forget to read for 5 minutes, 5 times a week!  Your reading Challenge Slip must be returned on MONDAY MORNING so the 'scores on the doors' can be collated by class teachers during registration and sent to the school office.  Come on Year 2!  A KS1 class has never topped the leader board!  We need 75% of our classes to read to meet Mrs Ashford's challenge.  Earn your Reading Challenge Reward Stamp! Class prizes and house points available too.  Keep reading!!
————————————————————
The Language of BAD
(Bad is good!)

We want to be challenged at Trimley St Mary.
We have been using the language of BAD to extend our learning.  We have been taking on challenges to show if we are brave, (paddling) adventurous (snorkeling) or daring (diving)!
——————————————————-
Parent Helpers Welcome!

We have welcomed parents into school in the past, to help our children to improve their reading skills.  When the current situation changes, if you are able to spare a morning or an afternoon, on a regular basis, please let your child's teacher know.  We are very appreciative of your additional support, and it makes a huge difference to the children's learning.  We would love you to come and join us!   Thanks for your continued support.