General information
The Celts- Class 1C- Mrs Taylor and Mrs Allen
TA- Miss Crisp & Mrs Upson
The Greeks- Class 1G- Mrs Ryan and Mrs Allen
TA- Miss Braden
PE Arrangements for the Spring term:
PE lessons will take place every other Tuesday afternoon and every Wednesday morning for 1C.  It will be every other Tuesday afternoon and Thursday mornings for 1G . Your child will need a white T-shirt, black shorts or joggers and plimsoles which will need to be kept in a named drawstring PE bag. Long hair needs to be tied back and earrings should be removed.
Year 1 Spellings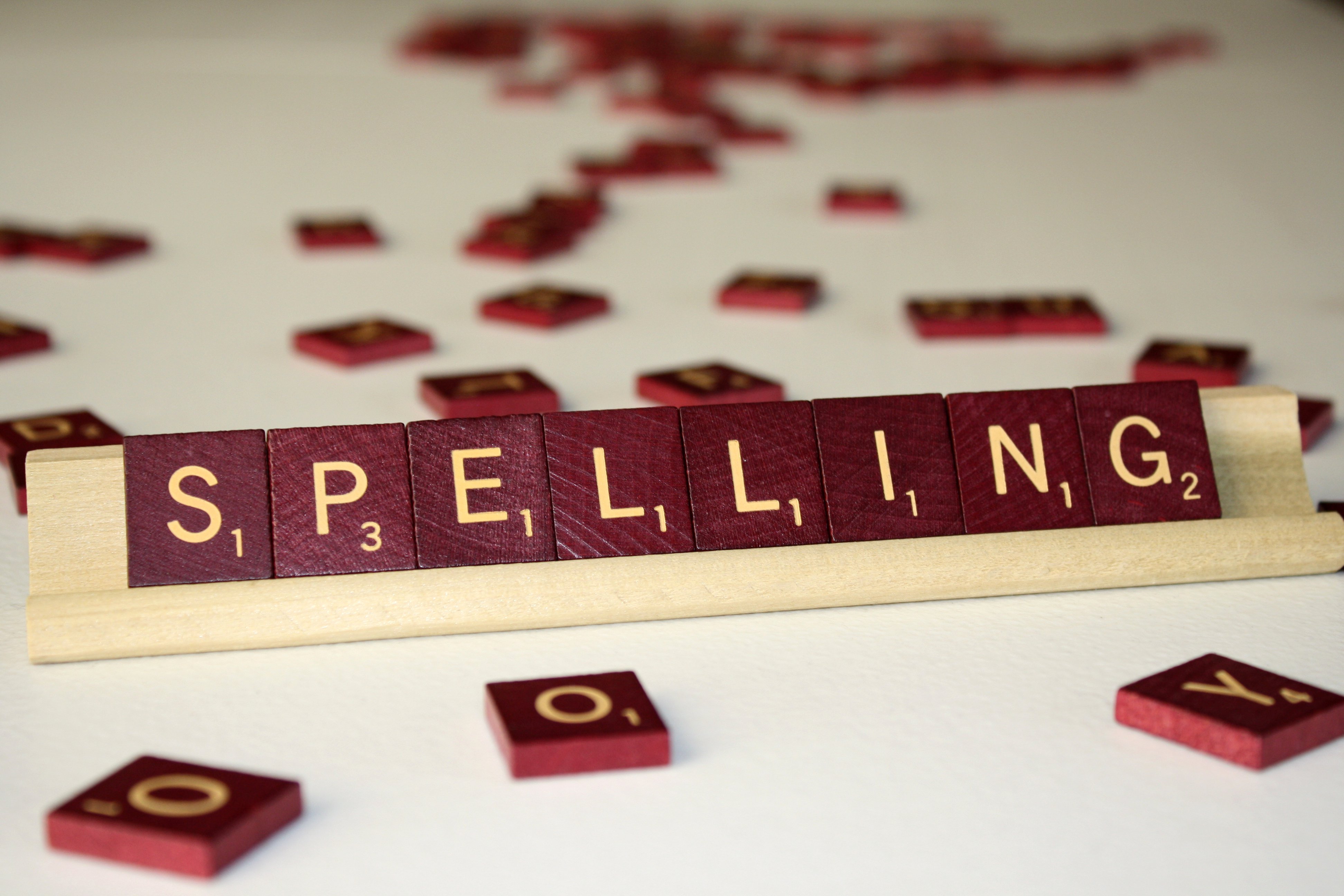 Spelling challenges will be sent home weekly.  You might like to practise these words with your child so that they are confident during their spelling challenge.  We will also practise these words regularly in school too.  IT IS NOT ESSENTIAL THAT THEY GET THEM ALL CORRECT, ALL THE TIME.  IT IS MORE IMPORTANT THAT YOUR CHILD CAN APPLY THESE SPELLING RULES TO THEIR WRITING ALL THE TIME.  We need to learn to spell all the Common Exception Words (CEWs) by the end of Year One.  These words will be displayed in our classrooms and removed once we have all learn them off by heart.  Termly updates will be sent home, so you can see how our child is progressing with this target!
Year 1's Learning Journey
   Week beginning Monday 17th January 2022  
We are continuing with our topic 'Food Glorious Food' this week, and we learning about vegetables. Here is what else we are learning about this week…
As Magnificent Mathematicians we will…  
– consolidate our knowledge of numbers to 20. 
– use our knowledge of tens and ones to count to 20.
– identify pattern and sequences with numbers up to 20. 
– use lots of different equipment to count to 20. 
– Use vocabulary like 'numbers' 'order' and 'sequence'.
– Subtract numbers up to 20.
Practise our BMBT and CLIC challenges with Mrs Allen and try to improve our scores. Why not visit 'Hit the Button' to practise your Maths!   
We love this game – a fun way to practise number facts!    
   https://www.topmarks.co.uk/maths-games/hit-the-button   
We also like to use a variety of games on Top Marks.  
    https://www.topmarks.co.uk/maths-games/5-7-years/counting   
—————————————————-  
As Wonderful Writers we will …   
 – Continue to practise our cursive letter formation.  
– Identify nouns and adjectives and use these to write sentences about vegetables.
– Write fact cards about vegetables. 
– Write sentences that begin with a CL and end with a FS, trying to remember finger spaces between our words.    
– use our sounds to help us write sentences independently .   
Here are some songs to help:   
Wide Open world of Adjectives: https://www.youtube.com/watch?v=HWB8rTg0jzQ    
– Practise writing and spelling our CEWs during 'scrabbled eggs'.    
Some people call Common Exception Words 'Tricky words': Here is a song to help you remember some of them:   
 https://www.youtube.com/watch?v=R087lYrRpgY    
—————————————————-
As grammar experts we will …    
– Continue to sing our MC Grammar raps to learn about different classes of words.  
– Identify nouns are a person, place or thing. You might like to sing Mc Grammar's noun song to remind you..  
 https://www.youtube.com/watch?v=ldeqKZvBpNs     
– Identify adjectives as words which modify or describe a noun. You might like to sing Mc Grammar's adjective song to remind you   
 https://www.youtube.com/watch?v=l9bXWY1nioE     
– Identify a variety of nouns and adjectives linked to tools.  
As Resilient Readers will …    
– Remember to complete our Reading Challenge we challenge you to read for 5 minutes, 5 times a week!  Complete and return your Reading Challenge slip every Monday!   
– Recap the sounds we have learnt so far in Phonics.    
– Practise segmenting and blending sounds to read words during our 'shared read' sessions.  
– Practise reading our topic words  .  
– Tap and clap our topic words to help us read them.  
– Read and learn different sounds during phonics sessions.  
– Practise reading our Year 1 Common Exception Words.  
Here is an alphabet song practising both the letter name and sound you can sing:    
https://www.youtube.com/watch?v=36IBDpTRVNE    
————————————————————
As Super Scientists we will …   
– Tap and clap key Scientific words linked to our new topic, 'Healthy Living'.   
– Sort food into food groups; carbohydrates , protein, dairy, fruit and vegetables.  
– Share our facts with our talk partners.  
Here  are some Science songs you might like to sing:    
The Healthy Living song:   
https://www.youtube.com/watch?v=AQ25MBWiaXg   
The Healthy Eating song:  
https://www.youtube.com/watch?v=-JldSBUQB34  
The Science Song:   
https://www.youtube.com/watch?v=hvHAtMzMm5g      
————————————————————  
 As Awesome Athletes we will …   
– Discuss the importance of warming our bodies up    
– start to practise moving around a space.   
– Listen carefully to instructions from adults    
At school we love using Just Dance Kids and Cosmic Kids Yoga to keep fit. Both of these can be found on Youtube.    
—————————————————————-  
As Computing Experts we will..    
– Follow instructions and use the iPads carefully   
– Think about Internet safety and why it is so important while we are using the iPads   
– Practise logging on to our Purple Mash accounts 
– Discuss the difference between a traditional book and an e-book.
– To learn to save a page to create our own e-book.
————————————————————-  
  As Amazing Artists we will …   
– create line drawings of vegetables
– discuss the artist Arcimboldo and recreate his work
————————————————————- 
 As Religious Learners we will …   
– learn about Christianity   
– explore parable and the importance of them to Christians   
– think about the meaning behind parables  
– discuss what the parables mean  
————————————————————-  
Don't forget to keep practising your Year 1 and Year 2 Common Exception Spellings.  (These words can be found in the back of your Homework Books). 
Why not visit this online site – you can create your very own lists of words!  Then play a variety of games to practise your spellings!  
https://www.spellingtraining.com/index.html?&tjc&stjc&uzjw&pzjw&szjw&nyrzjw&dmzsn&otlyq&ozmw&htvl&vdrbbm&drzmw&drzmwqyj&vtcv&vtzw&oryqy&oyqy&lryqy&lryzq&hybhmy  
————————————————–
 WE HOPE YOU'LL ENJOY  ALL THESE ACTIVITIES WITH YOUR CHILDREN. KEEP UP THE GOOD WORK YEAR 1 – YOU ARE BRILLIANT!  
  DON'T FORGET TO KEEP READING! 
Year 1 Bulletins
Year 1 Spring Curriculum
English
As Resilient Readers, we will be sharing a variety of texts about 'Food'. We will look at simple recipes. As Writers, we will make our own instructional texts about different types of food. After half term, we will be focussing on 'Stories from other Cultures'. We will develop our storytelling skills using Pie Corbett's words and actions. We will continue to learn to read and write our sounds. Please help your child to practise these by using the phoneme mat in the back of their Reading Record and continue to practise the words in their Word Pouch. A Library Book and Reading Book will be sent home weekly. Weekly Spellings, Maths and English homework challenges will continue. Your help and support with reading and spelling is invaluable. Our English curriculum SFA (Success for All) will continue. This skills-based curriculum helps to develop the children's reading and comprehension skills, basic grammar, phonics and spelling, and encourages co-operative learning.
Don't forget to complete the weekly Reading Challenge – 5 minutes reading, 5 times a week!
Maths
Read, write and order numbers up to 20 and beyond. As part of our Inspire Maths scheme, we will continue to practise correct number formation, and solve addition and subtraction problems involving numbers up to 20 and beyond. Problems will be represented with numbers and symbols (+, – and =). We'll investigate 2D/3D shapes and their properties, and practise our measuring skills by comparing different lengths and measuring with non-standard units of measure. Please help your child to learn the addition and subtraction 'Learn-Its' for this term. We will continue to carry out 'BMBT' & CLIC challenges, trying to improve our score each week! You may like to help your child to practise the number facts at home too! Don't forget to practise your number pouch too!
Internet Safety
In Year 1 we have been learning  about how to stay safe online. The internet and online technology is a fantastic way to complete our learning, stay in contact with family and friends and play games. We know we must ALWAYS ask an adult before we go on the internet and that our grown-ups at home and school can help keep us safe online. We have learnt there are SMART rules we need to follow to keep us safe online.
S = Safe. We must keep personal information to ourselves, never post or tell someone online your full name, home address or school. Remember personal information can also be seen in the pictures you share.
M = Meet. We have discussed only talking to people you already know online and making sure an adult knows who you are talking to. Always tell an adult if someone you speak to online asks you to meet them. If an adult is concerned they can report this straight away on www.thinkuknow.co.uk 
A = Accepting. Before you click on or open something think very carefully and check with an adult as you never know what it might lead to.
R = Reliable. Unfortunately no-one owns the internet, no-one decides what can be put online and therefore you cannot trust everything you see and read online. Some things might be out of date, incorrect or not entirely true. Speak to a grown-up to check information online and check other websites too. There are lots of great websites we use at school to help with our learning such as:
T = Tell. We learnt that we must speak to an adult before going online. If anything online worries, upsets or confuses you, you must tell an adult at home or school. 
There are lots of resources online to discuss internet safety with your child. Here are some links to website you might like to use:
———————————————————–
Marvellous Me!!
Watch out for 'Marvellous Me' messages from your child's teachers.  We LOVE Marvellous Me at Trimley St Mary – it's a fantastic way to encourage, praise and celebrate successes and achievements in school.  Take the time to talk with your child about their learning!      Because …… everyone's a SUPERHERO!!
PLEASE LET YOUR CHILD'S TEACHER KNOW IF YOU REQUIRE A NEW MARVELLOUS ME CODE FOR YOUR PHONE!
————————————————————
Reading Challenge
Don't forget to read for 5 minutes, 5 times a week!  Your reading Challenge Slip must be returned on MONDAY MORNING so the 'scores on the doors' can be collated by class teachers during registration and sent to the school office.  Come on Year 2!  A KS1 class has never topped the leader board!  We need 75% of our classes to read to meet Mrs Ashford's challenge.  Earn your Reading Challenge Reward Stamp! Class prizes and house points available too.  Keep reading!!
————————————————————
The Language of BAD
(Bad is good!)

We want to be challenged at Trimley St Mary.
We have been using the language of BAD to extend our learning.  We have been taking on challenges to show if we are brave, (paddling) adventurous (snorkeling) or daring (diving)!
——————————————————-
At present, Parent Helpers will not be able to come into school.  However, when this changes we will let you know, as in the past …. 
Parent Helpers Welcome!

We have welcomed parents into school in the past, to help our children to improve their reading skills.  When the current situation changes, if you are able to spare a morning or an afternoon, on a regular basis, please let your child's teacher know.  We are very appreciative of your additional support, and it makes a huge difference to the children's learning.  We would love you to come and join us!   Thanks for your continued support.